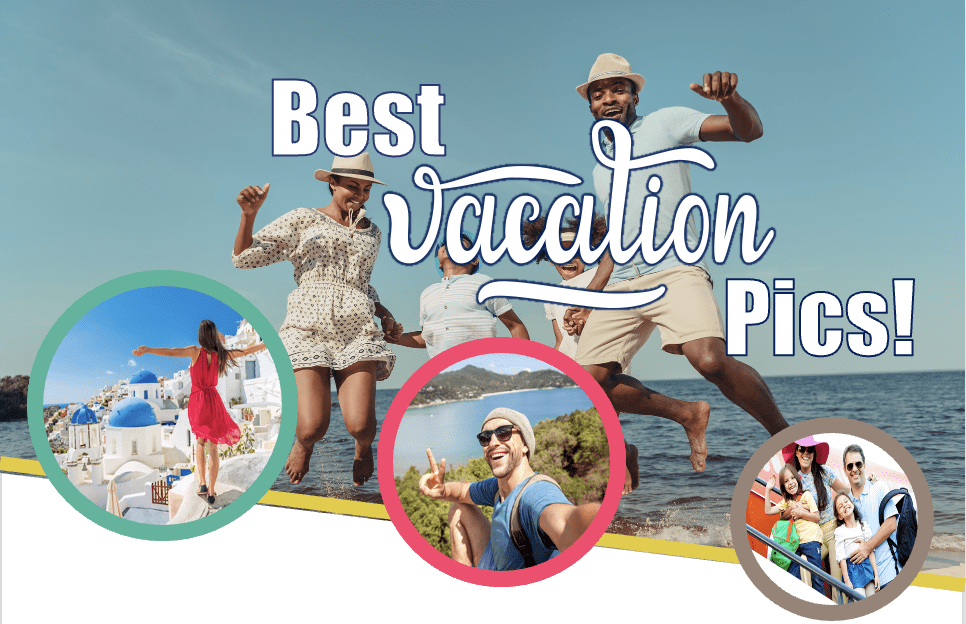 Add some really great prizes to your vacation this year. Upload your best, funniest, craziest vacation photos in the form below. Website visitors will vote for best photo and 1 (one) winner will add all the prizes below to a great vacation experience.
HERE ARE THE BEST VACATION PICS PRIZES:
Our BEST VACATION PICS contest runs from Monday July 18th through Friday August 26th. Upload your photos below and then tell all your social friends to vote for them. The most votes wins all the prizes! Note that all photos are reviewed daily before they become visible. Click each photo to make it larger.
Best Vacation Pics