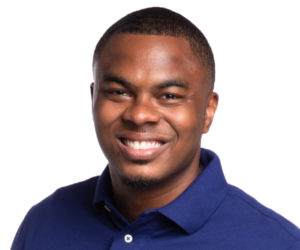 Moe Mitchell
Maurice "Moe" Mitch is a successful comedian, podcast host, and actor. Born and raised in Brooklyn, New York, Moe grew up very close with his parents, three younger sisters and family dog, Caesar. At a young age, he fell in love with the art of writing by expressing himself through songs and poetry. He attended college in Norfolk, Virginia, where he earned a bachelor's degree in Business Management.
After graduating, Moe moved to New York City to work in the music industry. During his time in New York, he was a facilities coordinator in the mail room for iHeart Media. Through a colleague he found other connections that lead him on his way into comedy. He started off by doing voice overs and writing commercials for actor and comedian, D.L. Hughley. He also held a few different roles with various comedic YouTube web series such as "Meet The Browns" and "Hip Hop Horror," released by Premiere Radio, as well as starring in Best Buy commercials.
In 2016, he gathered the courage to take to the stage at "Grill On The Hill" in Harlem, New York, during a "New Mic" night. Once he got behind the mic, he knew he had found his calling; he has been performing in venues all over the country ever since. He spent the next couple years splitting his time between co-hosting a podcast called "Keep the Change" and launching his witty comedic astrology videos, "Moements – Why I Hate Your Sign."
When not in-studio, Moe loves to spend his time boxing, songwriting and exploring his new home. In the meantime, Moe is always writing new material, performing stand-up and pursuing acting ventures.
"I am super excited to be the newest member of this amazing family and I hope to be someone you will feel as if you have known forever! A stand up and sometime sit-down comedian who is looking forward to filling people's hearts with joy, using laughter as medicine. I use life experiences to help people experience life, its a beautiful place if you know where to look!"