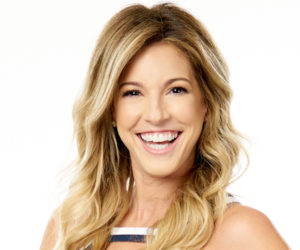 Kristin Klingshirn
I've been doing this radio thing since 2002. I love that my "job" is I get to laugh and joke around with my friends every day on the air. While we definitely have fun, we don't shy away from tackling tough topics. Most importantly, it's all about connecting with you, our listeners, who we consider family.
I'm a graduate of the University of Kentucky, which of course makes me a Wildcat through and through. Born and raised in Lexington, Kentucky, I'm southern in my roots and appreciate good hospitality and a perfect glass of sweet tea.
Coming from a military family, (my brother is a Marine and my father is a Vietnam Veteran), I will always support the men and women of our Armed Forces. I'm also a big supporter of rescue shelters thanks to my two dogs, Parker Jones and Leeroy Brown.
I'm newly married and my husband has been committed to my craziness for over 11 years. When are we having kids? Trust me, when we do, you'll be the first to know. We share everything on The Bert Show…and I mean everything.
It's nice to escape to the entertainment world on a daily basis when I deliver the Entertainment Buzz. I enjoy getting caught up in the fashion and the glamour of the stars, while not taking it too seriously. And my happy place, besides being next to my husband and dogs of course, is in my bed binge watching my favorite shows on Netflix.
I'm a tough enough chick to where I can certainly hang with the boys and I'm extremely competitive. I attribute that to my high school basketball coach.
I still have a sensitive side, and being a part of Bert's Big Adventure is what gives me purpose. The Bert Show pays the bills, Bert's Big Adventure pays the soul.
I have a strong sense of family, friends, and female independence. Besides Zac Efron, the only other thing that makes me weak in the knees is a fabulous pair of shoes.