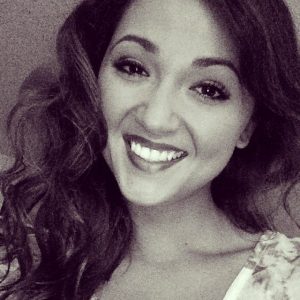 Jamie B
Hey y'all! My name is JamieB and I'm a cohost for the morning show here on 102.7 KISSFM and HOT100 Corinth MS. I'm truly local to the community- born and raised in The Shoals. I may be from a small(ish) town, but that doesn't mean I don't love entertainment news and good old gossip!
I first got into the radio industry about 8 years ago when I joined the 102.7 KISSFM sales team. At the time, I thought I had just landed a pretty solid job that I didn't suck at. Little did I know that my few years in sales would be just the tip of the iceberg, because radio is more than just a job. It's a lifestyle that isn't cut out for everyone. I briefly left the station in pursuit of a "regular" 9-5 office job, but quickly became bored with it.
The entertainment industry runs deeper in my blood than just my success here with KISSFM AND HOT100. My father is a Grammy winning musician, so from the youngest age my life has been all about music. I grew up running the halls of FAME recording studio in Muscle Shoals and riding the tour bus bugging my dad and his friends.
Fate took over Spring of 2016 when Tic Tak called me up and asked me to meet him at a dinky Mexican restaurant here in town. He asked if I would be interested in coming back on board with the stations, but this time as a cohost of the morning show. He successfully poached me from my comfy office job and the rest is history!
I feel like my job is very natural for me because I love a good conversation. Whether it's entertainment news, Hollywood gossip, or something more serious; I truly enjoying talking it out and hearing what everyone else thinks about the topic.