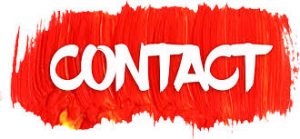 At 102.7 KISSFM, we're fun and easy (to work with), and we promise not to bite… too hard.  This page has all the information you need to get in touch with us however is easiest for you.  You'll also find some frequently asked questions below the map.
GENERAL CONTACT INFORMATION
Southern Broadcasting Corporation
1905-C Florence Blvd
Florence, AL 35630
256-349-2041 General Info
256-349-2042 Advertising
256-333-1027 Studio Request Line
Business hours
Mon-Fri   8:30 am – 5:00 pm
(after hours gladly by appointment)
---
I WON A PRIZE, HOW DO I PICK IT UP?
You may pick it up weekdays between the hours of 9 am and 5 pm at our studio address listed above. If you're unable to make arrangements to pick it up between those weekday hours – that's ok! Just let us know by calling us at 256-349-2041 and we will be glad to mail it to you, unless you won an elephant.
HOW CAN I ADVERTISE ON YOUR RADIO STATION?
102.7 KISSFM is a great avenue to get your advertising message out to one of the largest audiences in North Alabama and South Central Tennessee. We would be glad to talk with you to find the right solution to fit your needed reach while working with your budget. Just give us a call or send us an email to Heather or Matt (see addresses above).