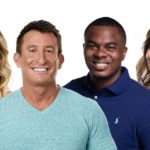 You're in your apartment, and you hear something strange in the hallway. You check to see what's going on, but no one is in the hallway. A few minutes, later you realize you forgot to lock your door.
As you go to lock your door…a kid walks in! The kid says nothing, and there is no sign of their parents anywhere. So what do you do?
This happened to Moe's sister, and she didn't know how to handle the situation.