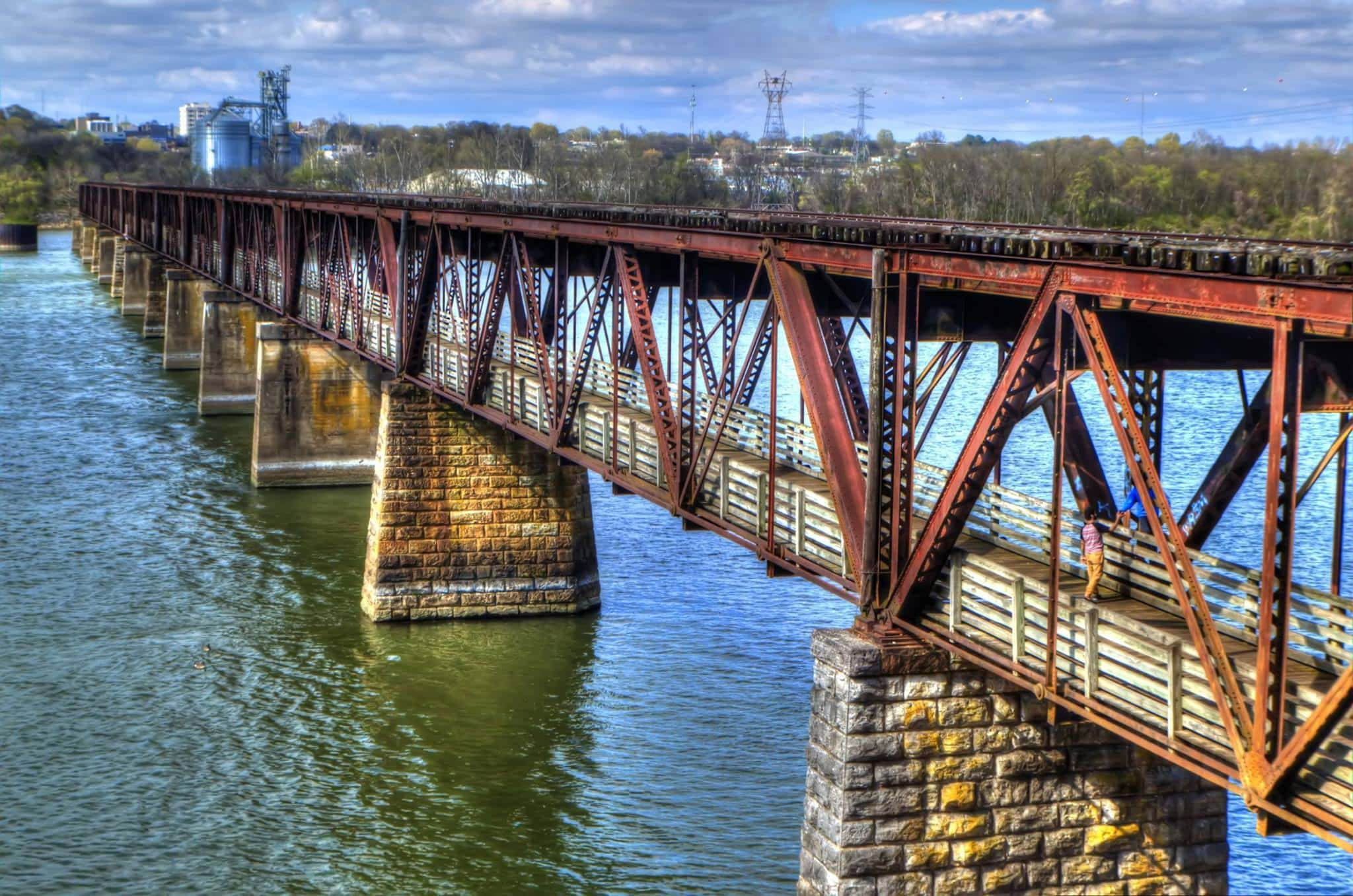 The old railroad bridge at Florence, Alabama is more than a landmark.  It's a community treasure open to the public that started as a symbol of the industry, commerce and transportation that boosted the Shoals area in growth and prosperity.  It's span over the Tennessee River goes all the way back to the year 1840 as the connecting link between the cities on either side of the river.
It started with Horse and Carriage, then eventually cars, on the bottom deck – trains on top.  The Norfolk Southern railroad company stopped using the bridge in the mid-1980's and donated it to the local community to preserve and protect this unique Alabama State historic site for the use and enjoyment of present and future generations.  A non-profit organization, called the Old Railroad Bridge Company, now owns the bridge and is dedicated to it's preservation, and education to those who visit of the significance the bridge played in the development of the Shoals Area.
The view from the bridge is thrilling and changes with the seasons.  Listen to the clip below as we spoke with Tim Wagnon from the Old Railroad Bridge Company about the bridge, and what's planned for the 4th of July 2019.
Listen to "Celebrate the 4th of July at the Old Railroad Bridge in Florence, Alabama." on Spreaker.
Click here to visit the official website for the Old Railroad Bridge