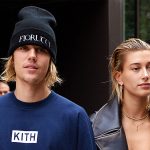 On Monday, Justin Bieber surprised his fans with an Instagram post of a sonogram, which lead people to believe he was making a pregnancy announcement with his wife Hailey Baldwin.
Justin also made another post shortly after that showed Hailey sitting on an exam table getting a ultrasound, saying "If you thought it was April Fools". Which helped fool any skeptics who thought it was a prank, because initially fans were excited for the news and were congratulating the couple.
---
View this post on Instagram
View this post on Instagram
---
But later in the day, Justin released made another post of a dog Photoshoped into the womb of the sonogram, saying "Wait omg is that a,,, APRIL FOOLS". Which got some laughs but also created a backlash from some of his fans.
---
The discussion around the post revolved around how women can have problems with infertility and making jokes about getting pregnant can be insensitive to the women that deal with infertility. On Tuesday, Justin made another Instagram post about the backlash and apologized for any pain the prank may of caused.